Combien rapporte un vide grenier ?

Le vide-grenier permet de faire le tri dans les affaires et d'aérer la maison. C'est l'occasion de céder les choses que vous n'utilisez plus, mais qui occupent de la place. Ce tri renforce également les liens familiaux, car la famille passe du temps ensemble pendant cette activité.
Outre ces points, participer à un vide-grenier peut aussi être rentable étant donné que vous allez vendre et non donnez vos biens gratuitement. Vous pouvez vendre divers articles en vide-grenier (livres, vêtements, meubles, etc.), mais concrètement combien rapporte un vide grenier ? Voici la réponse.
Qu'est-ce qu'un vide-grenier ?
Un vide-grenier est une acte commerciale encadrée par l'article L. 310-2 du Code du commerce. Il suit le régime des ventes au déballage. Le vide-grenier peut se tenir sur une place publique, une place de marché, dans la rue, dans une salle polyvalente de la commune, voire même à domicile.
Tout le monde peut faire du vide-grenier, mais étant donné que cette vente est encadrée par le Code du commerce, il y a des règles à respecter. En tout cas, c'est une activité qui peut vous rapporter assez d'argent, en fonction de ce vous vendez.
Comment trouver un vide-grenier?
Pour trouver un vide-grenier, la solution la plus simple est de passer soit par un site spécialisé en vide-grenier, soit en utilisant une application. Vous trouverez ainsi les vides-greniers près de chez vous. Vous pouvez même connaître la date et le lieu de chaque évènement.
Si vous avez ciblé un vide-grenier spécifique et si vous voulez participer, vous devez vous inscrire en indiquant la taille du stand dont vous avez besoin. Il est conseillé de choisir un stand de 2 mètres minimum. Il faut s'inscrire à l'avance, car l'attribution des emplacements dépend de l'ordre d'arrivée (d'inscription) des participants en général. Avoir un bon emplacement favorise les chances de faire de bonnes ventes.
Après l'inscription, vous devez préparer les objets que vous allez vendre. Faites quand même attention à votre politique de prix. Si vous proposez des prix trop élevés, vous ne réussirez pas à vendre un objet. Si votre prix est trop bas, la vente ne vous rapportera pas le montant voulu. Découvrez ci-après comment donner correctement un prix à vos objets.
Donner un prix à vos objets
Combien rapporte un vide-grenier ? Tout dépendra du prix des objets que vous allez vendre. Pour donner un prix pertinent, analysez la concurrence en ligne. Pensez aussi à ajuster le prix le jour J en fonction de la tarification proposée par les concurrents sur place.
Analyser la concurrence en ligne
Pour cette analyse, l'idéal, c'est de passer par exemple sur des sites de ventes d'occasion, de préférence ceux qui proposent les mêmes objets que vous. Si vous voulez par exemple vendre des vêtements lors du vide-grenier, analysez la concurrence en ligne en allant sur des sites de vide-dressing. Vous pouvez aussi passer par les réseaux sociaux par exemple pour voir quels sont les prix proposés par les concurrents en ligne.
Quand vous aurez trouvé les dits concurrents, faites un tableau récapitulatif des objets proposés et des prix. S'il y a un écart de prix, analysez-le pour voir s'il est justifié ou injustifié. S'il n'est pas justifié, vous devez revoir vos prix.
Lors de l'analyse de la concurrence en ligne, pensez à sélectionner plusieurs concurrents pour obtenir une moyenne de prix. Cela vous permettra de vous alignez sur le prix proposé sur le marché d'occasion et donc de vendre de façon pertinente.
Ajuster le prix le jour du vide-grenier en regardant le prix des autres exposants             
Ne vous fiez pas juste au prix que vous avez établi avant le vide-grenier. Il est conseillé de faire un tour pour connaître également le prix que proposent les autres exposants. Gardez en tête que les clients chercheront de bonnes affaires et se rueront vers le stand de celui qui propose un excellent rapport qualité-prix d'où l'importance d'ajuster le prix le jour du vide-grenier en fonction de ce que proposent les autres.
Combien peut-on gagner par vide grenier ?
Le montant que rapporte un vide-grenier dépend du prix de vente de vos objets, mais aussi du nombre de ventes réalisées. Plusieurs facteurs peuvent influencer le prix et les ventes comme l'état des objets, leur valeur, la location du stand, la zone géographique où à lieu le vide-grenier, etc. Un vide-grenier rapporte en moyenne entre 50 à 500 €.
Les règles à respecter pour la vente en vide-grenier
Bien que le vide-grenier soit ouvert à tout le monde, il y a quand même des règles à respecter étant qu'il s'agit d'une vente au déballage encadrée par le Code du commerce. Sachez tout d'abord que vous n'avez droit qu'à deux participations par an seulement.
Avant de participer, vous devez vous inscrire au registre d'identification des vendeurs de la vente au déballage concernée. Vous devez aussi attester sur l'honneur que vous n'avez pas participé à plus de deux ventes pendant l'année.
Suite à l'article L 310-2 du Code du commerce, si vous êtes particulier, vous ne devez vendre que des objets personnels et usagés. Les objets que vous avez créé ne peuvent par exemple pas être vendus lors d'un vide-grenier, si vous ne vous déclarez pas comme étant un professionnel. Si vous vous présentez comme un professionnel, dans ce cas, il faut payer des impôts et des charges en fonction du régime que vous avez choisi.
Pour information, le revenu d'une vente lors d'un vide-grenier n'est pas imposable pour un particulier, sauf s'il s'agit de vente de métaux précieux ou de revenus de plus de 5 000 €. Il y a quand même des exceptions. Les meubles, les électroménagers et les automobiles sont exonérés d'impôt même si la vente dépasse les 5 000 €.
A part ces points, sachez qu'il y a une différence entre un particulier participant et un particulier organisateur du vide-grenier. Si vous êtes l'organisateur, vous devez déclarer l'événement à la mairie de la commune et obtenir son autorisation. Si vous passez outre cette règle, vous risquez une amende de 15 000 €.
Source : https://www.economie.gouv.fr/particuliers/brocante-vide-grenier-braderie-regle-impot
Bénéficiez des conseils d'un coach financier, réservez votre 1er entretien gratuit
Après avoir fait le bilan de votre situation financière, nos coachs financiers et budgétaires, vous accompagneront pour vous proposer :
une stratégie budgétaire
des recommandations financières personnalisées.
Le premier entretien d'évaluation financière personnalisé est entièrement gratuit et sans engagement.
Berkshire Utility Reaches $299 Million Oregon Hearth Accord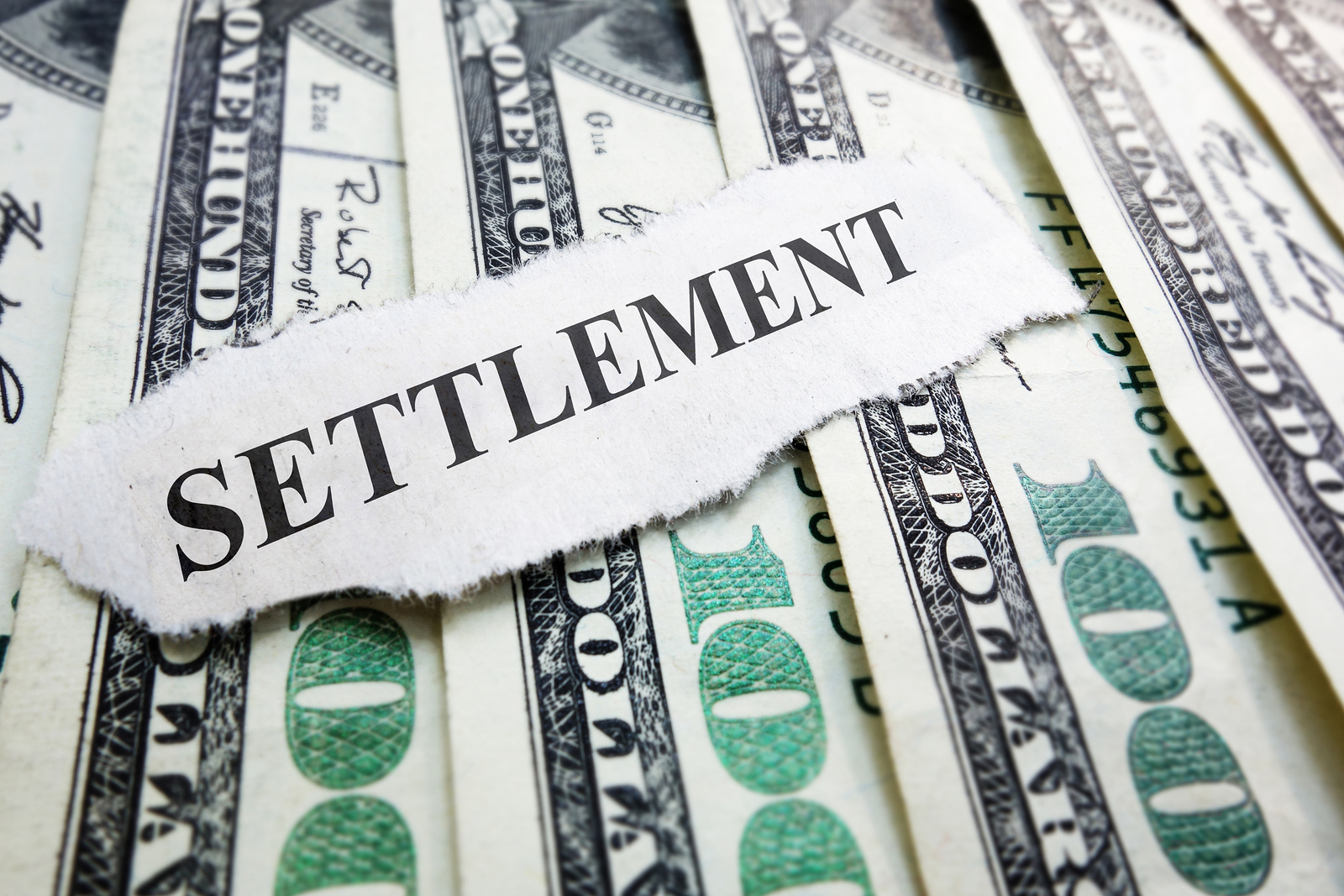 Berkshire Hathaway Power Co.'s PacifiCorp stated it would pay $299 million to settle claims over wildfires that burned properties in southwest Oregon, averting one other jury trial in litigation that has already uncovered the utility to billions in damages.
The accord, disclosed Tuesday in a regulatory submitting, will resolve claims by owners that the utility's tools was accountable for ignitions round Labor Day 2020 in Douglas County that burned greater than 131,000 acres and destroyed greater than 100 residences.
The settlement doesn't tackle claims by insurers and by a number of timber corporations over misplaced timber. A trial in that case is ready for Jan. 30. Investigations by federal companies concluded that energy strains operated by a PacifiCorp unit in all probability brought about the blazes, now referred to as the Archie Creek Hearth.
The corporate noticed spreads on its investment-grade bonds slim Wednesday. The bonds had been among the many most closely traded of the day, in line with Hint. Its 5.5% notes due in 2054 tightened 28 foundation factors to 180 foundation factors greater than Treasuries, in line with Hint pricing information, as of three p.m. New York time. The bond is at its highest value since July.
PacifiCorp — which touts itself as the biggest grid operator within the western US — has been battered by lawsuits claiming the corporate didn't heed hazardous climate warnings and shut off energy in its service areas earlier than toppled energy strains ignited fires.
In a trial concentrating on PacifiCorp over a unique group of fires within the state on the identical 2020 weekend, a state-court jury in Portland in June awarded $90 million to a gaggle of 17 property house owners — and paved the best way for 1000's of different residents to probably search billions extra damages in early 2024.
The seven-week trial marked the primary class-action case towards a significant utility to go to a jury following a sequence of catastrophic fires on the US West Coast lately that had been touched off by historic droughts and searing warmth exacerbated by local weather change.
PacifiCorp's authorized woes comply with the chapter of PG&E Corp., which agreed to settle sufferer claims over a sequence of California wildfires for $13.5 billion in 2020. Extra lately, fires that razed the city of Lahaina on the island of Maui in August have left Hawaiian Electrical Industries Inc. going through liabilities of just about $5 billion if it's discovered negligent.
Mikal Watts, a Puerto Rico-based lawyer who represents Oregon owners suing the utility over the Archie Creek Hearth, praised PacifiCorp's new chief govt officer for shifting to resolve the claims previous to trial.
PacifiCorp stated in a press release the accord covers 463 plaintiffs affected by the "undeniably tragic" 2020 fires and that the corporate is "dedicated to settling all cheap claims for precise damages as offered below Oregon regulation." The corporate stated it has beforehand settled with different people and companies and resolved lots of of insurance coverage claims.
The case is Ellis v. PacifiCorp, 22 CV 37304, Douglas County Circuit Court docket (Roseburg).
Matters
Oregon