Dans son plan contre la fraude fiscale, Bercy cible les ultra riches
Le plan de lutte contre la fraude fiscale se précise. Le gouvernement a annoncé, le 8 mai, vouloir augmenter de 25% les contrôles fiscaux des "plus gros patrimoines" d'ici la fin du quinquennat et contrôler "tous les deux ans" les cent plus grandes capitalisations boursières. "Notre priorité: faire payer ce qu'ils doivent aux ultra-riches et aux multinationales qui fraudent", a déclaré le ministre délégué chargé des Comptes publics Gabriel Attal dans un entretien au journal "Le Monde", dévoilant des mesures du plan qui sera présenté officiellement mardi 9 mai. Annoncée de longue date et initialement attendue pour la fin du premier trimestre, la présentation de ce plan, présenté comme l'un des piliers de la stratégie gouvernementale pour rétablir les finances publiques, a été reportée à plusieurs reprises.
Création d'un service d'élite contre les fraudes internationales
Gabriel Attal annonce que les sanctions seront durcies à l'égard des fraudeurs, notamment "pour les fautes les plus graves" pour lesquelles une "sanction d'indignité fiscale et civique" pourra être prononcée, sous la forme d'une privation de réduction ou de crédit d'impôt ainsi que du droit de vote "pendant une certaine durée", a dit le ministre. Il a également annoncé la création d'un service de renseignement fiscal à Bercy consacré à la lutte contre les grandes fraudes internationales, doté d'une centaine "d'agents d'élite" d'ici la fin du quinquennat, qui utiliseront les techniques de renseignement comme "les écoutes, la captation de données, la pose de balises".
La cible des plus fortunés et des multinationales est donc clairement affichée. Elle a aussi des objectifs politiques : l'exécutif prend les devants par rapport à la publication d'une étude explosive de l'Institut des Politiques publiques (Ecole d'Economie de Paris),en collaboration avec la Direction générale des Finances publiques (DGFIP). Attendue à la fin mai, elle  devrait démontrer que les ultra-riches arrivent à éviter massivement l'impôt. Un évitement lié à des montages d'optimisation fiscale, parfois à la limite de la légalité. En mettant l'accent sur les grandes fortunes, Bercy veut aussi faire taire les critiques sur les "cadeaux" aux plus aisés et aux grandes entreprises, au début du premier quinquennat Macron. 
 Des mesures en préparation sur la fraude sociale 
Tout en ciblant les plus aisés, le ministre insiste parallèlement sur l'idée d'"alléger la pression sur le petit contribuable, le petit patron, en massifiant " les régularisations plutôt que d'avoir recours aux contrôles et en instaurant "une remise de pénalité automatique pour la première erreur". Autre geste vers le commun des contribuables: la création d'une "pénalité inversée automatique en faveur du contribuable en cas d'erreur de l'administration", a promis M. Attal.
Ce seront "1.500 effectifs supplémentaires" qui seront dédiés à la lutte contre la fraude fiscale d'ici 2027, a-t-il encore indiqué. Gabriel Attal avait rappelé la semaine dernière qu'en matière de fraude fiscale, "on a eu l'an dernier 14,6 milliards d'euros de mises en recouvrement notifiées par la DGFiP". Concernant la fraude sociale, "on a recouvré 800 millions d'euros de cotisations sociales non versées du côté de l'Urssaf". Il prépare aussi des mesures de lutte contre les fraudes sociales seront présentées "d'ici la fin du mois" de mai, avait-il précisé.
La publication de ces chiffres suscite des critiques de la part de l'opposition : « Je crois vraiment qu'on n'en fait trop avec ces chiffres, réagit Éric Bocquet, sénateur communiste auteur de rapports parlementaires sur le sujet. On ne peut que se féliciter de ces milliards récupérés, évidemment. Mais tous les ministres se félicitent chaque année de résultats mirifiques, de recouvrements extraordinaires… Je tiens à rappeler qu'entre 2010 et 2018, les résultats oscillaient entre 16 et 21 milliards d'euros », a-t-il lancé sur Public Sénat. Cela placerait l'année 2022 en dessous des années 2010. « Il y a beaucoup de communication autour de ce sujet". A voir si le plan détaillé, présenté ce mardi, pourra convaincre les sceptiques sur cette nouvelle initiative face à la fraude fiscale. 
(Avec AFP)
Berkshire Utility Reaches $299 Million Oregon Hearth Accord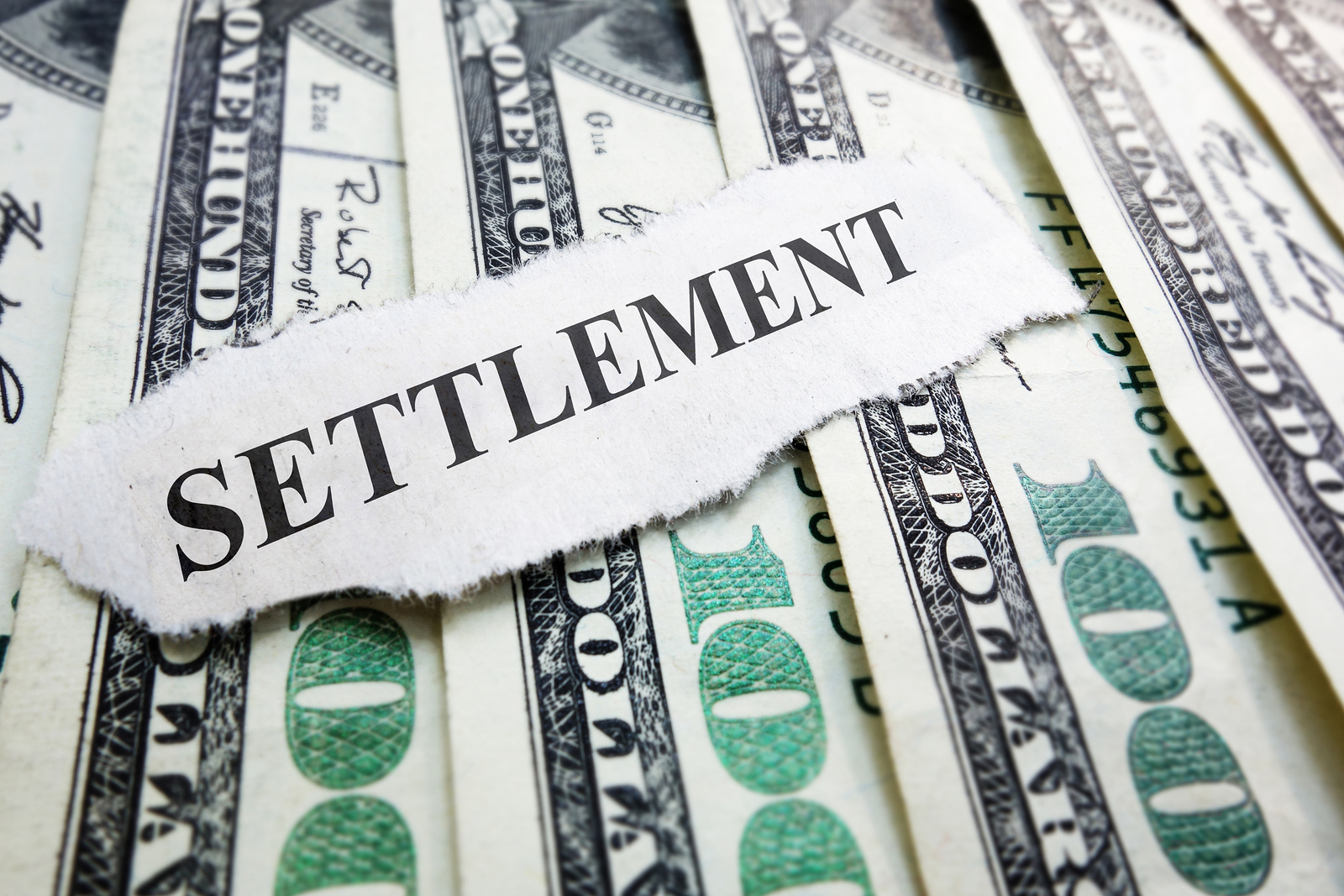 Berkshire Hathaway Power Co.'s PacifiCorp stated it would pay $299 million to settle claims over wildfires that burned properties in southwest Oregon, averting one other jury trial in litigation that has already uncovered the utility to billions in damages.
The accord, disclosed Tuesday in a regulatory submitting, will resolve claims by owners that the utility's tools was accountable for ignitions round Labor Day 2020 in Douglas County that burned greater than 131,000 acres and destroyed greater than 100 residences.
The settlement doesn't tackle claims by insurers and by a number of timber corporations over misplaced timber. A trial in that case is ready for Jan. 30. Investigations by federal companies concluded that energy strains operated by a PacifiCorp unit in all probability brought about the blazes, now referred to as the Archie Creek Hearth.
The corporate noticed spreads on its investment-grade bonds slim Wednesday. The bonds had been among the many most closely traded of the day, in line with Hint. Its 5.5% notes due in 2054 tightened 28 foundation factors to 180 foundation factors greater than Treasuries, in line with Hint pricing information, as of three p.m. New York time. The bond is at its highest value since July.
PacifiCorp — which touts itself as the biggest grid operator within the western US — has been battered by lawsuits claiming the corporate didn't heed hazardous climate warnings and shut off energy in its service areas earlier than toppled energy strains ignited fires.
In a trial concentrating on PacifiCorp over a unique group of fires within the state on the identical 2020 weekend, a state-court jury in Portland in June awarded $90 million to a gaggle of 17 property house owners — and paved the best way for 1000's of different residents to probably search billions extra damages in early 2024.
The seven-week trial marked the primary class-action case towards a significant utility to go to a jury following a sequence of catastrophic fires on the US West Coast lately that had been touched off by historic droughts and searing warmth exacerbated by local weather change.
PacifiCorp's authorized woes comply with the chapter of PG&E Corp., which agreed to settle sufferer claims over a sequence of California wildfires for $13.5 billion in 2020. Extra lately, fires that razed the city of Lahaina on the island of Maui in August have left Hawaiian Electrical Industries Inc. going through liabilities of just about $5 billion if it's discovered negligent.
Mikal Watts, a Puerto Rico-based lawyer who represents Oregon owners suing the utility over the Archie Creek Hearth, praised PacifiCorp's new chief govt officer for shifting to resolve the claims previous to trial.
PacifiCorp stated in a press release the accord covers 463 plaintiffs affected by the "undeniably tragic" 2020 fires and that the corporate is "dedicated to settling all cheap claims for precise damages as offered below Oregon regulation." The corporate stated it has beforehand settled with different people and companies and resolved lots of of insurance coverage claims.
The case is Ellis v. PacifiCorp, 22 CV 37304, Douglas County Circuit Court docket (Roseburg).
Matters
Oregon