Évasion fiscale au Royaume-Uni : le HMRC autorisé à saisir les cryptomonnaies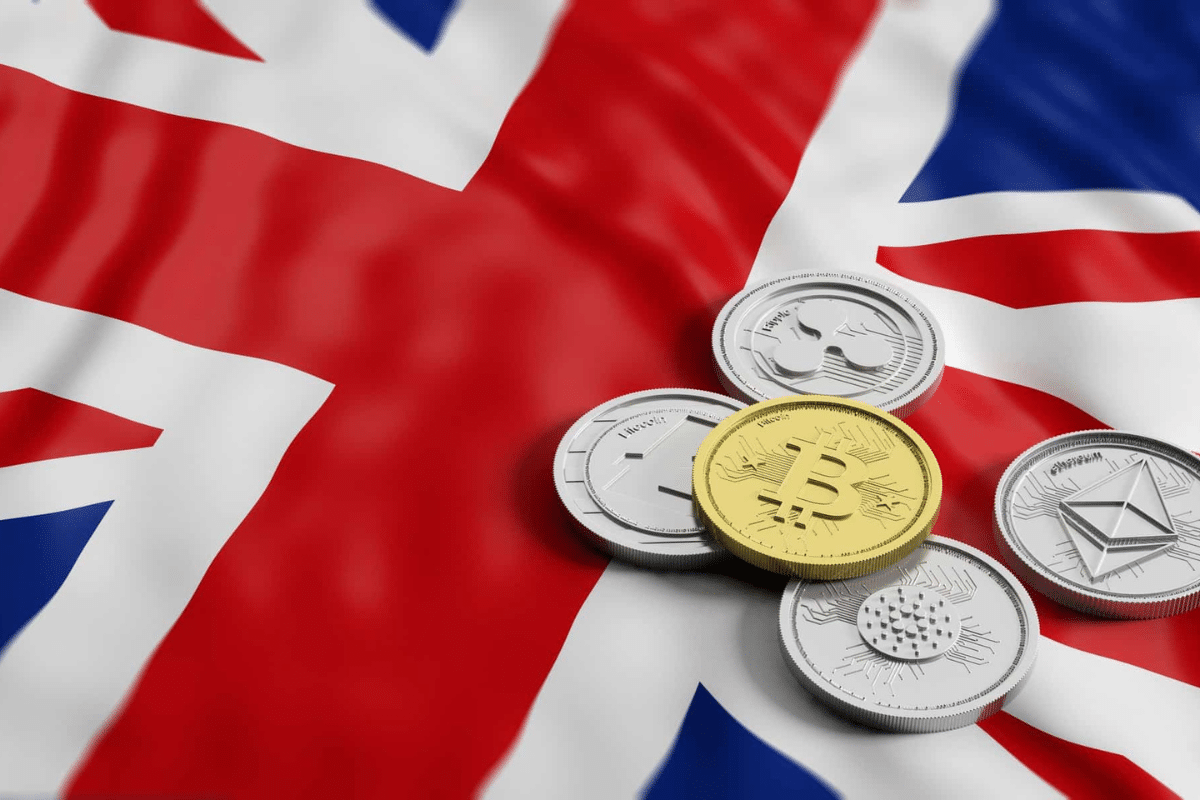 14h00 ▪
3
min de lecture ▪ par
Mikaia A.

Pour le moment, cette initiative se limite à une proposition d'un gouvernement britannique très à cheval sur la lutte contre les évasions fiscales. Mais en cas de concrétisation, le HMRC se verra attribuer un pouvoir qui mettra à mal les insoumis.
Renforcement du pouvoir du HMRC
Certes le Royaume-Uni est très friand de metaverse et de Web3, au point d'attribuer une enveloppe de 370 millions de livres sterling à son Département de la Science, de l'Innovation et de la Technologie fraîchement né.  Mais le gouvernement de Rishi Sunak ne plaisante pas avec les auteurs de publicités crypto illégales. Une peine d'emprisonnement leur est réservée en cas d'irrespect de règles.
Dans une parution datée du 7 mai, The Telegraph a rapporté que le gouvernement britannique a de nouvelles propositions pour réguler le secteur de la finance au Royaume-Uni.  Elles concernent l'extension du pouvoir du HM Revenue & Customs (HMRC), l'administration fiscale du royaume.
Pour rappel, cette agence dispose déjà du pouvoir de saisie des fonds des comptes bancaires des particuliers qui ne paient pas d'impôts. Cela relève d'une loi dite de « recouvrement direct des créances ».
Dans le document consultatif détaillant cette initiative, nous pouvons lire ceci :
« Étant donné que le HMRC a le pouvoir de recouvrir les dettes établies directement à partir des comptes bancaires et de la société de construction des débiteurs depuis 7 ans, il est absolument logique que le HMRC modernise son approche afin que le même pouvoir existe en ce qui concerne les portefeuilles numériques. »
Quid de la mise en œuvre du projet ?
Déjà, il convient de noter que le Royaume-Uni a pris de l'avance au sujet de la réglementation des cryptomonnaies. Andrew Griffith, secrétaire financier du Trésor britannique, n'avait-il pas déclaré dernièrement qu'un cadre légal clair verra le jour dans les prochains 12 mois ?
Également, nous noterons l'existence d'un projet de loi dite de Financial Services and Market Bill (FSMB) qui régulera les stablecoins et les cryptomonnaies dans le royaume. Les sociétés cryptos auront intérêt à travailler sur leur conformité dès sa promulgation.
Sinon, en cas de validation de cette proposition gouvernementale, les wallet crypto des entreprises et des particuliers faisant des transactions récurrentes en ligne pourront faire l'objet de saisie.
Mais force est de constater que cela comporte plusieurs obstacles. D'un côté, il y a la volatilité des cryptomonnaies. Et de l'autre, la saisie facile des portefeuilles adossés aux exchanges centralisés (CEX) comme Coinbase, Binance ou Kraken. Reste à savoir si le gouvernement britannique pourra confisquer les avoirs crypto détenus dans les non-custodial wallets.
Recevez un condensé de l'actualité dans le monde des cryptomonnaies en vous abonnant à notre nouveau service de newsletter quotidienne et hebdomadaire pour ne rien manquer de l'essentiel Cointribune !
Mikaia A.
La révolution blockchain et crypto est en marche ! Et le jour où les impacts se feront ressentir sur l'économie la plus vulnérable de ce Monde, contre toute espérance, je dirai que j'y étais pour quelque chose
Waymo chief product officer on progress, competitors vs Cruise
Passengers experience in an electrical Waymo full self-driving know-how in Santa Monica
Allen J. Schaben | Los Angeles Occasions | Getty Photos
Waymo, Alphabet's self-driving automotive unit, is having a comparatively good couple of months – at the very least, in comparison with one among its key rivals: GM's Cruise. 
Previously often known as the Google self-driving automotive challenge and now an impartial subsidiary of Google parent-company Alphabet, Waymo has been working in some capability since 2009. 5 years in the past, the corporate launched what it billed because the "world's first business autonomous ride-hailing service" within the metro Phoenix space, then final 12 months expanded to San Francisco. The corporate quickly plans to launch commercially in Austin, its fourth metropolis, and in addition just lately started test-driving autos within the winter climate of Buffalo, New York. 
For a lot of this time, Cruise has gave the impression to be competing neck-and-neck: When Waymo raised funding at a $30 billion valuation in 2020, Cruise adopted in 2021 with the identical valuation. When Cruise started providing absolutely autonomous rides in San Francisco within the winter of 2022, Waymo adopted within the fall. In August, California regulators voted to approve round the clock robotaxi service in San Francisco from each corporations, making it the primary main U.S. metropolis to permit two robotaxi corporations to compete for service "in any respect hours of day or night time." 
Now, after a barrage of safety concerns and incidents with Cruise self-driving vehicles in current months, the panorama seems starkly totally different. Cruise has paused all public road operations – each supervised and guide, laid off contractors and recalled nearly 1,000 robotaxis after a pedestrian collision. In October, the California Division of Motor Automobiles suspended Cruise's deployment and testing permits for its autonomous autos, efficient instantly, and final week, GM introduced it will considerably reduce spending on Cruise in 2024. 
Amid the information, Waymo's chief product officer, Saswat Panigrahi, informed CNBC that the self-driving automotive unit hasn't seen a change in tone from regulators or a shift within the firm's public notion. 
Clearly, Waymo appears to be performing higher than some rivals. What, precisely, do you suppose you've got been doing in another way? 
There are not any shortcuts. I imply, this isn't a query you are asking an app or an online web page, which is providing you with a solution. It is a multi-thousand pound automobile that is transferring by the bodily world – sure, it is an utility of AI however a really totally different form of utility of AI. And there is one thing to be stated about time and expertise and simply rigor that regardless of how arduous you're employed, it takes time to do that. 
So I might say that the quantity of information you've got examined your self towards – you can at all times check extra, however the staggering scale of testing that has been delivered to bear – I generally say that constructing the Waymo Driver is a tough factor, but it surely's nearly as arduous to judge the Driver. The quantity of simulation now we have needed to do… has taken a decade. It took Google's stage of infrastructure as a result of even to simulate at that scale, as you and I are talking proper now, 25,000 autos in our simulator are studying to drive higher. To carry that, you want unimaginable infrastructure functionality as a result of even for those who had the AI functionality, with out the infrastructure, it might be very arduous to carry that ability to bear – a decade of funding into AI earlier than AI was cool. 
Compute infrastructure, to energy these simulations? 
Yeah, a few of it's simply uncooked scale of compute, what number of computer systems are you able to carry to bear, that form of factor. However a few of additionally it is – consider the old-school online game versus how sensible video video games have turn into now, that is a metaphor for a way issues are. As an example we noticed an individual in Phoenix rushing at 60 miles an hour on a forty five mile-per-hour [street], after which think about that we noticed a really tight intersection in SF – are you able to realistically combine these two to problem your driver to a harsher state of affairs that will happen many hundreds of thousands of miles later in the actual world?
[On top of that], with the ability to add rain, for instance – all proper, you are secure sufficient while you're driving by good climate, by this tight intersection with a rushing agent. Are you able to try this as effectively in rain? Are you able to try this at night time? You possibly can't watch for the rain in actual life to happen precisely while you need to push your system in that method, however with the ability to simulate rain requires that infrastructure but in addition sufficient algorithms and realism on high to have the ability to push this.
Are you able to get particular about how a lot compute that requires?
I've labored with fairly high-scale programs earlier than Waymo, at Google and Ericsson, and it is a fairly staggering scale. However the one quantity I can inform you is 25,000-plus digital autos driving constantly, 24/7, studying from one another, and [tens of] billions of miles in simulations. Consider how a lot you or I drive in a 12 months – we drive, what, 10,000 miles in any given 12 months…? Now consider billions of miles of expertise – near seven orders of magnitude distinction.
Let's speak in regards to the shift in ridership over the previous month. Have you ever seen a rise? Lower? 
Issues are rising – to provide you an thought, this 12 months now we have greater than 10x'd [trips with public riders]… The ridership is rising in each Phoenix and SF. We're effectively forward of 10,000 journeys [in each city] each single week… So it is going effectively. We're taking the time to answer suggestions and thoughtfully develop. 
[Note: Waymo recently shared that Waymo riders took more than 700,000 trips in autonomous vehicles in 2023.]
Amid all of the controversies, in current months, what's been the impression on public notion of your applications? 
For riders, it is simply been an extremely constructive response. We have a look at their rankings, we have a look at their utilization patterns, we have a look at what they qualitatively inform us, we converse to them in focus teams and all of them have been overwhelmingly constructive… 
On folks we share town with – communities, teams, like first responders, firefighters and so forth – we're constantly engaged with them. We're listening to their suggestions. We've educated greater than 5,000 first responders in SF alone, a number of coaching classes, and based mostly on which have [brought] new options. For instance, now we are able to sign intensities to firefighters that, "Hey, we're about to make a U-turn and get out of this scene."
Over the identical interval, have regulators' calls for of the Waymo group modified in any respect? 
With regulators, now we have a really open dialogue and submitted extra knowledge than they ever requested for… So it has been a really constructive engagement with them, however no change in tone.
We had been the primary firm that brazenly launched our security framework, the mechanism by which we check the efficiency of our system and the way we decide once we're able to deploy, three years in the past. We had been additionally the primary to launch all of our collision knowledge from the absolutely autonomous service… These had been all earlier than any regulator requested us for one thing. After which sure, we do submit ongoing reviews to them as effectively.
So far as your AI processes and the way precisely issues work – are you working deep studying on neural networks? Feeding in coaching knowledge from simulations? Give me a rundown. 
There is a ton of AI that is serving to us detect a pedestrian, a toddler, a bike owner, a pedestrian on a scooter, a pedestrian on a scooter that is motorized which is why it is going a lot sooner, an older individual with a stroller they're pushing. With the ability to predict which course the automotive that is making an uncommon curvature goes to leap in… with the ability to predict the place totally different objects are going to be within the subsequent few seconds.
All that's an insane quantity of AI with a number of specialization on the distinction between how children behave, versus how adults behave, versus how folks on bicycles behave… Every part you possibly can consider from deep studying, reinforcement studying, all of those areas, we're using it in a number of components of the system.
Most autonomous autos have distant operations groups. How does Waymo's work? 
I need to make clear that the driving is completed by the Waymo Driver on the automotive – there isn't any distant individual driving the automotive. You possibly can consider it like air visitors management, in a method. Air visitors management does not fly the aircraft, however the pilot might ask a query to air visitors management, "Hey, I am observing a really anomalous state of affairs right here, what's the intent?" And there are very fundamental binary questions that may be requested that an individual can reply to supply clarification when that is not instantly clear from the scene.
For instance, you can have a set of cones blocking a avenue, however there might be a big sufficient hole the place you can go in, so it's kind of ambiguous on whether or not or not it's best to go in or cease – that form of a query might be requested and there is a solution… And it is designed to do the appropriate factor even when assist is not accessible.
What's been Waymo's largest inside impediment over the previous 12 months? 
One factor I am going to say is unquestionably what has been attention-grabbing this 12 months is bringing the associated fee down.  
Throughout previous expansions, my impression has been that Waymo was in search of "Goldilocks cities," and what I imply by that's cities that did not make it too troublesome to roll out a driverless automotive service however had been additionally difficult to some extent, reminiscent of a rising inhabitants or attention-grabbing highway maneuvers however no snow or ice. Whenever you're looking out to your subsequent metropolis, what are you in search of – and what these cities is perhaps past Phoenix?
You touched upon a key factor there. Phoenix has been superb for us… If it is actually tight, you need not see that far forward, however if you end up going at 45 and generally individuals are driving 50 to 60 miles per hour, you do must see quite a bit additional, anticipate objects, make unpredicted turns and so forth. And what we discovered is once we went from Phoenix to San Francisco – the extremely excessive density of pedestrian slender streets, double-parked vehicles, and so forth – one factor we're realizing is that each different good climate metropolis in the USA, at the very least, and a few internationally as effectively, is only a linear mixture of the 2. So for those who take LA, for instance, West Hollywood is a bit just like the dense components of San Francisco, however its paths to the suburbs are very very similar to Phoenix.
On the axis of climate, we're now doing rain and fog… after which the following, finally, will probably be snow… What we're making an attempt to verify of is that we do not go to a metropolis simply to rubber-stamp it, simply to have the ability to say that we're autonomous there.