Les conseillers de la FDA votent à l'unanimité en faveur de l'autorisation de la première pilule contraceptive en vente libre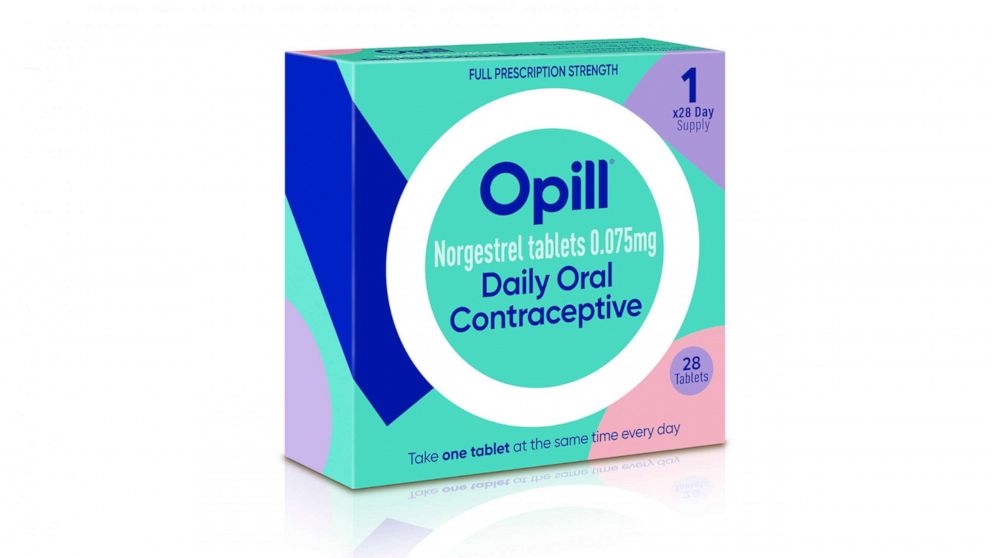 Des experts médicaux et scientifiques conseillant la Food and Drug Administration ont voté à l'unanimité mercredi en faveur de la vente sans ordonnance d'une pilule contraceptive.
Le vote influencera probablement la FDA, qui doit finalement approuver. Mais si la FDA est d'accord, la pilule progestative Opill pourrait être sur les tablettes cet été en tant que première pilule en vente libre vendue aux États-Unis.
"Le grand nombre de preuves sur la sécurité et l'efficacité est très rassurant", a déclaré le Dr Kathryn Curtis, experte en santé reproductive aux Centers for Disease Control and Prevention, après avoir voté en faveur de l'assouplissement de l'accès.
Opill, fabriqué par le fabricant français de médicaments HRA Pharma, qui appartient à Perrigo, est sur le marché depuis que la FDA l'a approuvé en 1973. Connu sous le nom de "mini pilule", le médicament est considéré par les médecins comme présentant moins de risques que les pilules combinées. qui dépendent de l'œstrogène.
Pourtant, la FDA a posé des questions quant à savoir si les femmes pourraient se dépister pour les risques. Par exemple, certaines survivantes du cancer du sein ne devraient pas prendre le médicament et les femmes ne devraient pas ignorer les saignements utérins anormaux pendant le traitement, ce qui pourrait être le signe d'un problème médical non lié comme une grossesse extra-utérine.
Une autre préoccupation était de savoir s'il y avait suffisamment de données sur la façon dont les adolescents utiliseraient la pilule et si les jeunes adolescents en particulier – âgés de 11 à 14 ans – liraient l'étiquette et prendraient le médicament correctement.
Mais après deux jours de discussion, les membres du panel ont déclaré qu'ils ne pensaient pas que ces préoccupations étaient suffisamment sérieuses pour insister pour qu'une personne consulte d'abord un prestataire – un obstacle qui empêche de nombreuses patientes de prévenir les grossesses non désirées. Le manque d'accès aux soins de santé pour les personnes de couleur et celles qui ont du mal à trouver une garderie ou un moyen de transport était particulièrement préoccupant.
Le Dr Eve Espey, conseillère de la FDA et présidente du département d'obstétrique et de gynécologie de l'Université du Nouveau-Mexique, a déclaré qu'une pilule contraceptive en vente libre est particulièrement nécessaire dans les États ruraux comme le sien.
"Je le vois de première main – des personnes qui font face à tous ces obstacles et qui ont également connu la mortalité maternelle … qui accompagne les grossesses non désirées", a déclaré Espy.
"De mon point de vue, malgré les inquiétudes de la FDA concernant la conception de l'étude et les différentes interprétations des études, les dommages globaux très rares et improbables sont compensés par les énormes avantages d'un accès amélioré sans aucune restriction", a-t-elle ajouté.
Le président et chef de la direction de Perrigo, Murray Kessler, a qualifié le vote de "nouveau chapitre révolutionnaire de la santé reproductive", tandis que les groupes de défense ont salué cette décision comme historique.
"Il est plus que temps d'avoir une pilule contraceptive en vente libre, qui a le potentiel de faire progresser la justice reproductive et d'étendre l'équité en matière de santé", a déclaré Victoria Nichols, directrice de projet chez Free the Pill.
Les fabricants du médicament n'ont pas précisé combien Opill coûterait s'il était vendu sans ordonnance, bien que les responsables affirment que le plan vise à garantir qu'il sera abordable.
Mary Kekatos d'ABC News a contribué à ce rapport.
US, UK Say Russia Focused Officers in Political Cyber Marketing campaign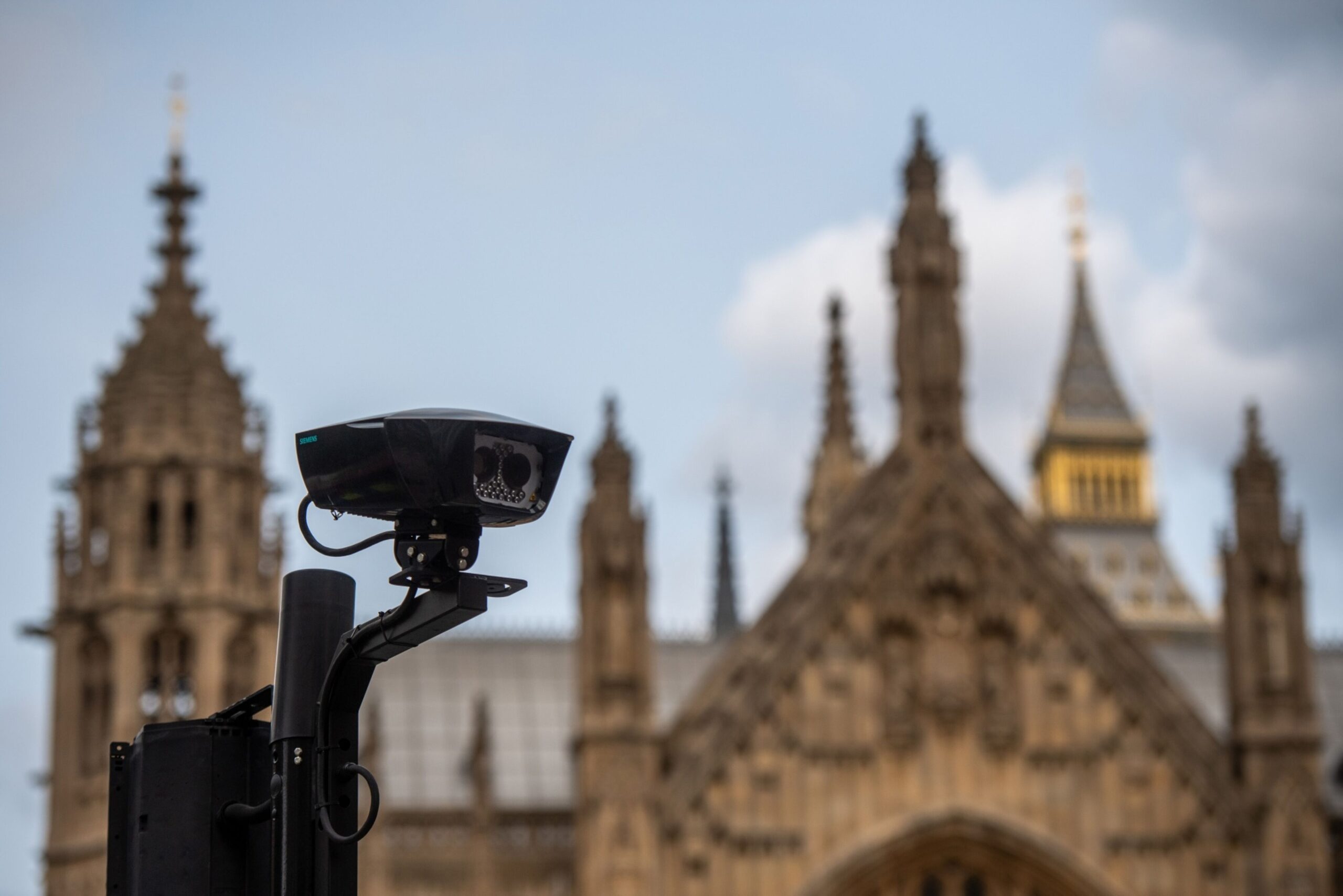 The US and UK have launched a coordinated effort to disrupt a longtime alleged Russian authorities hacking marketing campaign geared toward what they are saying is an try to undermine democratic processes in each their international locations.
The UK accused Russia's principal intelligence company of searching for to hack the emails of British politicians and officers in an try to intervene in its democratic processes, and added two Russian nationals to its sanctions listing on Thursday.
"They've been concentrating on high-profile people and entities with a transparent intent: utilizing info they obtained to meddle in British politics," International Workplace minister Leo Docherty instructed the Home of Commons on Thursday.
The intrusions embody concentrating on private e mail accounts and impersonation makes an attempt towards universities and media organizations, in line with Docherty. Civil servants and journalists have additionally been focused by Russia's Federal Safety Service, often called the FSB, he stated.
Within the US, the conspiracy focused present and former staff of the intelligence group, Protection Division, State Division, protection contractors and Power Division amenities since 2016, in line with an announcement from the Justice Division on Thursday.
A US federal grand jury in San Francisco this week indicted the 2 people sanctioned by the UK for allegedly operating a marketing campaign to hack into pc networks within the US, UK and different NATO international locations plus Ukraine, on behalf of the Russian authorities, in line with an indictment unsealed on Thursday.
"At the moment's indictment is a part of a coordinated worldwide response to ship a message to the conspirators that the entire of america authorities stands collectively and with our companions internationally to establish and disrupt cyber espionage actors, notably these searching for to acquire authorities info and making an attempt to create chaos in democratic processes," stated US Legal professional Ismail Ramsey for the Northern District of California in an announcement.
The FSB didn't instantly reply to a request for remark.
John Hultquist, chief analyst at Mandiant Intelligence, a cybersecurity unit at Google, instructed Bloomberg the group has focused US organizations as not too long ago as this week and the UK as not too long ago as this month, and that their actions are noteworthy given the FSB is a comparatively new participant within the elections house. "This actor is one to look at intently as elections close to," he stated, including hacked emails have been proven to be a robust software in political interference marketing campaign.
The US State Division's Rewards for Justice program is providing a reward of as much as $10 million for info resulting in the identification or location of the 2 folks indicted this week.
In November, the UK's Nationwide Cyber Safety Centre warned that Russian and different state-sponsored hackers posed an "enduring and important menace" to the nation. The company stated that Russia was one of the vital prolific state actors in cybercrime, and had devoted substantial sources to conducting hacking operations internationally.
The UK stated the cyber group, which is understood by quite a lot of names together with Callisto Group and Star Blizzard, has been concentrating on UK politicians since at the very least 2015 and is linked to the FSB's Middle 18.
Middle 18 has additionally been linked to the FSB by British allies. The US indicted two FSB officers from the group in 2017 for breaching tens of millions of e mail accounts.
Middle 18 predominantly targets private e mail addresses, utilizing in depth analysis by way of social media to impersonate contacts of politicians and officers to look official and ship malicious hyperlinks, in line with Docherty.
Along with assaults carried out by Russian army or state-sponsored hackers, Russian-linked prison gangs have additionally posed a considerable menace to the UK. This yr, the gangs have breached a variety of high-profile firms and organizations, together with the Barts Well being NHS Belief, authorities contractor Capita Plc, and postal firm Royal Mail.
Picture: Photographer: Chris J. Ratcliffe/Bloomberg
Copyright 2023 Bloomberg.
Matters
Cyber
USA
Russia