MOTDx: Dominic Solanke explique pourquoi battre Liverpool a donné à Bournemouth une "confiance ultime"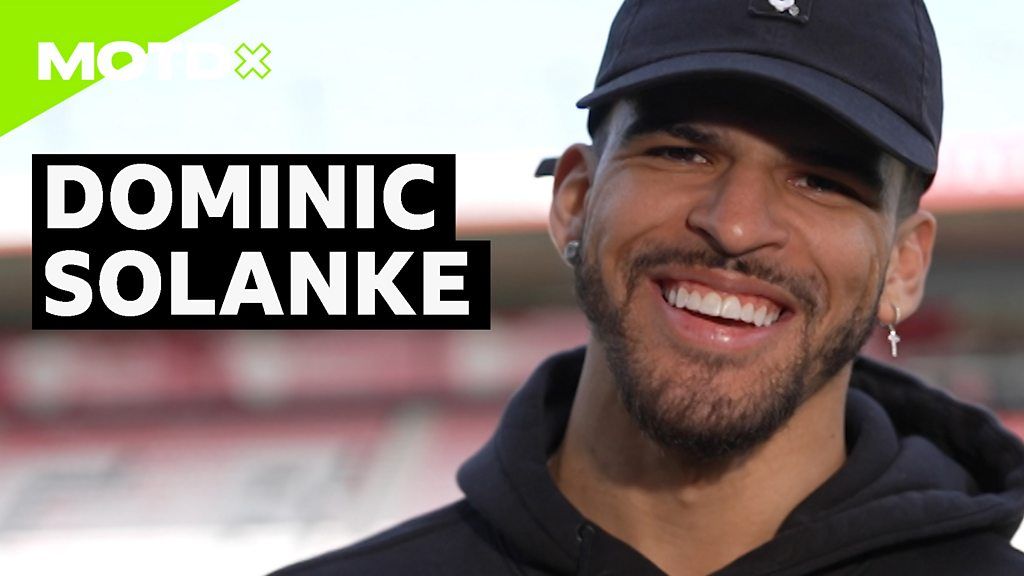 L'attaquant de Bournemouth, Dominic Solanke, revient sur la première saison du club en Premier League, notamment sur la façon dont battre son ancien club de Liverpool en mars lui a donné, ainsi qu'à ses coéquipiers, une "confiance ultime".
Regardez MOTDx à partir de 20h00 BST le jeudi 11 mai sur BBC iPlayer et le site Web et l'application BBC Sport.
Nick Pope: Newcastle United goalkeeper suffers suspected dislocated shoulder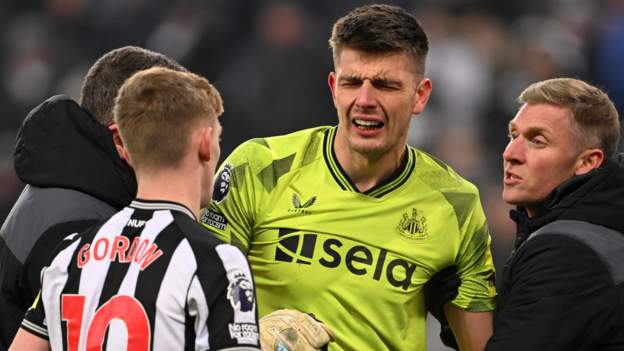 Newcastle United and England goalkeeper Nick Pope suffered a suspected dislocated shoulder during the 1-0 win over Manchester United on Saturday.
The 31-year-old injured himself diving for a shot during the second half and had to be replaced by Martin Dubravka.
He joins an already substantial Magpies injury list, with striker Callum Wilson and defender Dan Burn among those out.
"I don't know what the future holds for Nick, whether he'll need an operation or not," Howe told BBC Sport.
"It looks bad. It looks like a dislocation of his shoulder, which he has done before. He had it operated on and came back successfully.
"We'll get it checked out and fingers crossed he's back soon."
Pope has made 62 appearances since joining Newcastle from Burnley in the summer of 2022, playing in all 14 of their Premier League games so far this season.
"It will be a massive blow for us if he is ruled out for any length of time," Howe added on TNT Sports. "It looked really innocuous, but that is usually the way and they are normally the more serious ones.
"You could see he was in distress and it looked like he dislocated his shoulder just diving."